Here is a simple game to try. It will give some structure to your practicing and help your drumming (of course, because you'll be practicing). The game will help improve your concentration, reading and groove. It is meant for beginners and or kids.
Take a page of beat exercises you've been working on….good examples would be The first page of the eighth note beats in "The Funky Primer" or the first page of beats in "The Mini Monster Book of Rock Drumming."

Before you can play the game, you must have spent a good amount of time working on each exercise on the page….make sure you can play each exercise. If you are still struggling with the mechanics of each exercise, you are not ready for the game.
The idea is to play each exercise multiple times, and then, without stopping, go to the next one, and play that one multiple times. Continue this until you go from the first exercise on the page to the last. If you can do this, without stopping, you win.


The rules:
1) You win the game by getting to the end of the page.
2) No stopping.
3) Pick a tempo and stick to it.
4) Play each exercise multiple times before going on to the next one.
5) No mistakes.
6) If you stop, or make a mistake, you have to go back five exercises. (if you mess up on exercise #7, you have to go back to #2)
Two other versions of the game
1) Go backward, from the last exercise to the first
2) Go forward AND backward: from the first to the last, and then from the last to the first.
At first try to play the game without a metronome…..when you can play the game successfully without a metronome, start using one to add a level of difficulty.
This game will solidify your ability to play the beats you've been working on, and force you to practice a lot. Plus….it will be fun.
A while back I posted the footage of Tony Williams killing it from a Japanese video on You Tube that can be found by simply searching for "Awesome Tony Footage." It is Tony in all his bombastic glory. He's playing with Ron Carter, Dizzy Gillespe, Herbie Hancock and others, and he takes eight eights in the video, followed by an extended solo.
The "low hanging fruit" of the eights is the 7th one. It is considerably less dense than anything else he plays during the performance. But for me, it is proof of the notion that one can play simple but appropriate vocabulary when soloing and sound amazing doing so. I love this break so much that I memorized the entire eight shortly after stumbling on the video. The 7th Eight can be found at 2:10 in the video, which is embedded below. Check it out.
The transcription is here: tony williams awesome footage eights number 7
It truly is sublime–reminiscent of the solo Tony took on the studio version of "7 Steps To Heaven." Not fancy, but pure jazz drumming language through and though. One of the only Tony Williams solos that could be called easy; yet it sounds amazing. Hope you like it. And yes, I'm working on the rest of it too.
Here's the Video: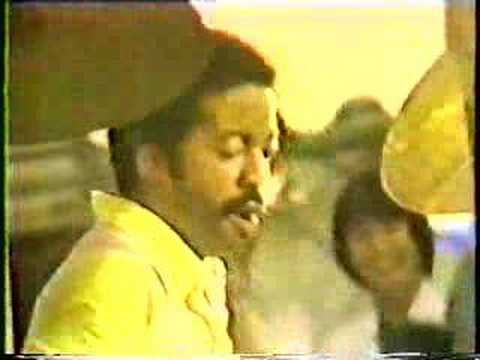 You know if you read this blog that I rarely post about this kind of thing. But, seriously, this is pretty big news. Legendary drummer Vinnie Colaiuta, arguably one of the greatest drummers alive, has moved from Gretsch Drums to Ludwig and from Zildjian Cymbals to Paiste.
At first, I did not believe it. I thought it was some sort of April Fool's joke. But I checked out Ludwig's Facebook page and they posted a photo of Vinnie playing Ludwig drums (see photo, above left) with the caption, "welcome home." Then I went to Vinnie's website and looked at the link section. The Ludwig and Paiste logos are displayed on that page (see the link here: Vinnie's Website: Links Page)
Looks pretty legitimate to me. Huge business move for Ludwig and Paiste. Exciting change.